New study drug slowed cognitive decline in people with early Alzheimer's
By Alzheimer's Prevention Registry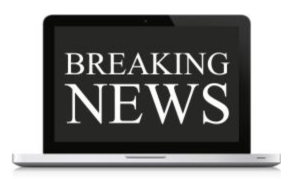 Eisai Co., Ltd. and Biogen Inc. recently announced positive results from a Phase 3 study of the drug lecanemab, an anti-amyloid treatment studied in people with mild cognitive impairment (MCI) due to Alzheimer's disease. The study met its primary endpoint, or goal, by showing a 27% reduction in clinical cognitive decline as compared to placebo after 18 months of treatment.

"Though these emerging drugs remain far from a cure, this is welcome news for patients and families," said Ali Atri, MD, PhD, Director of Banner Sun Health Research Institute, "These positive top line results add to the preponderance of evidence that second-generation amyloid lowering monoclonal antibody drugs, by removing plaques, can provide clinical benefits."

The study enrolled 1,795 people with early Alzheimer's disease from around the globe. Participants received the drug (or matching placebo) via i.v. infusion once every two

weeks (biweekly). Special focus was placed on recruiting participants from traditionally underrepresented groups, resulting in 25% of U.S. enrollment from minority communities. Due to this recruitment and enrollment strategy, the study's population closely mirrors today's Medicare enrollment.

"This is a major foundational step forward that provides robust, consistent and high-grade data from a well-designed, well-powered, and well-implemented clinical trial," said Dr. Atri.

Dr. Atri added that the 27% relative slowing of progression over 18 months is a meaningful benefit that on average translates to about five months "gain" in time over 18 months, delaying symptoms and loss of independence in a person living with early-stage Alzheimer's. Over longer periods of treatment, and with greater sustained reduction of amyloid plaques, the benefits may potentially increase further.

The next step is the presentation of full clinical data from the trial at the annual Clinical Trials on Alzheimer's Disease conference in late 2022. Eisai and Biogen then plan to apply for drug approval from the FDA in the United States. Many experts expect that, if approved, lecanemab may become available to patients in 2023 or 2024. This latest discovery represents one more positive step toward identifying treatment and prevention strategies for Alzheimer's and hope for the 55 million people and their families living with the disease.

Lecanemab is currently being studied in the AHEAD 3-45 Trials. For more information about this Alzheimer's prevention study and others, please visit our Find a Study page.