A new type of study allows for clinical research participation closer to home
By Alzheimer's Prevention Bulletin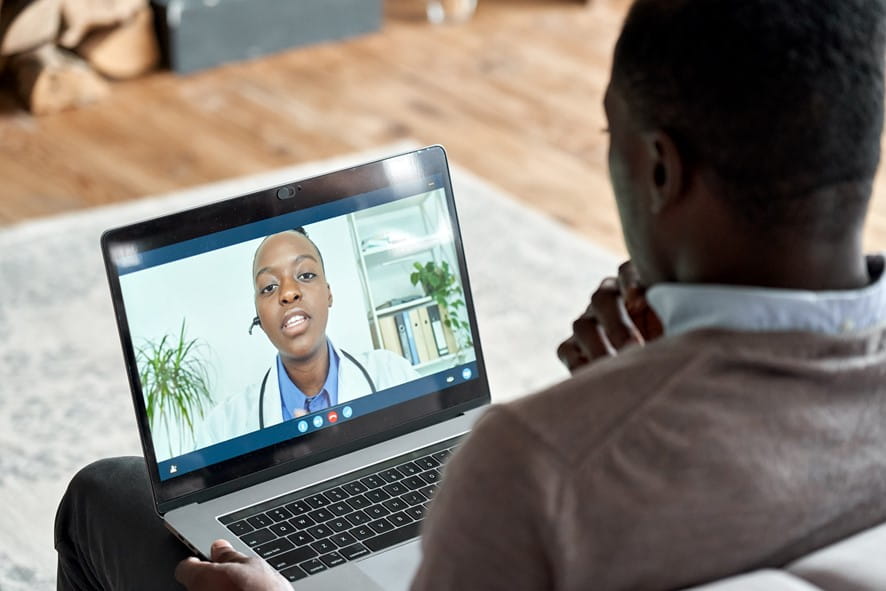 The format for clinical trials changed dramatically during the first year of COVID-19 when study centers were shuddered, and people were discouraged from gathering in groups. The pharmaceutical industry was forced to pivot to a new model to keep their studies in motion, and to create new studies focused on implementing trials outside of the research centers. This new design is called decentralized trials.
"The concept of decentralized trials has been around for a long time," said Dawn East, Associate Vice President for Clinical Development, Neuroscience and COVID Antibodies at Eli Lilly and Company. "The emergence of COVID-19 required us to advance these ideas more than we might have done otherwise."
In essence, the shutdown due to COVID-19 challenged researchers to figure out how to conduct trials away from the large study centers they've used in the past. They needed to find ways to bring trials to participants. With decentralized trials, participants can have their imaging studies and drug treatments at local health centers near where they live, and some evaluations such as memory and thinking assessments can be done at home. And, depending on the study, the study partner does not have to live in the same location as the participant.
"Decentralized trials give studies a bigger geographic footprint," said Roy Yaari, MD, Associate Vice President – Medical at Eli Lilly and Company. "Now study assessments and administration of study drug don't have to be done where study doctors sit. This is a big convenience factor for participants."
Not only do decentralized trials make it easier for people to participate, researchers also hope to increase minority participation – a major goal in Alzheimer's disease research.
Drs. Yaari and East are collaborating on Eli Lilly's TRAILBLAZER-ALZ 3 study which is a model decentralized study. Participants are receiving their memory and thinking assessments at home and their imaging studies and infusion therapies at local health centers in their communities. Study partners can complete their assessments at their own homes, even if they live in a different location from the study participant.
TRAILBLAZER-ALZ 3 is a Phase III study testing an investigational drug in people without cognitive impairment who have evidence of Alzheimer's disease based on a biological marker measured in the blood. The study drug, donanemab, is also being tested in people with Alzheimer's symptoms. The Phase II study published in 2021 was favorable for clearing amyloid from the brain and slowing disease progression. A Phase III study is now underway in this population with results expected in 2023.
"An important step is to look at people who show evidence of Alzheimer's based on biomarkers who are not yet exhibiting symptoms," said Dr. Yaari. "A person can have Alzheimer's changes in the brain 10 to 20 years before symptoms appear. So, if this drug can make a difference to people with symptoms of Alzheimer's disease, there is potential to have an even greater impact by delaying onset of symptoms."
To learn more about the TRAILBLAZER-ALZ3 study and its use of the decentralized model, visit the study website.