About the Registry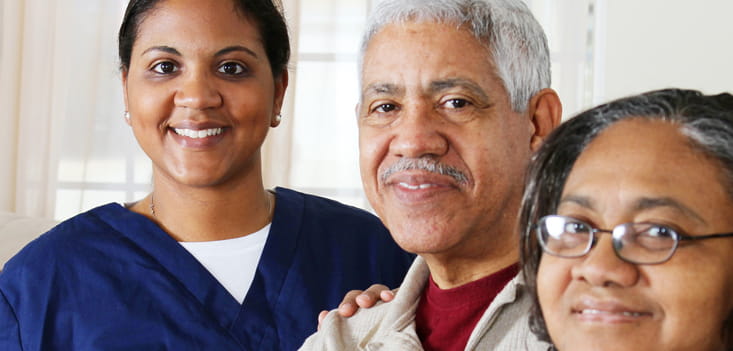 Connecting Scientists with People Like You
The Alzheimer's Prevention Registry, led by Banner Alzheimer's Institute, unites leading researchers with people like you who are interested in taking part in Alzheimer's studies. We focus our work on helping scientists advance our knowledge of Alzheimer's and its prevention.
Unfortunately, 80 percent of studies are delayed because too few people sign up to participate. We aim to change this situation by identifying promising new studies that need help and connecting Registry members to them. Learn more about how the Registry works and why it's so important for people to join.
None of us can tackle this battle alone -- whether you're a scientist, a clinician or a member of the public. Fortunately, none of us has to. We're working together to create a legacy: a future without Alzheimer's.
Spreading the Word about Alzheimer's Prevention
Besides supporting Alzheimer's research, we also work to educate the public by sharing reliable information about Alzheimer's and Alzheimer's prevention on our website, through social media and by sending regular emails to Registry members.
Registry members help by sharing the latest research findings and prevention strategies. They also help by connecting friends and family to research opportunities. Learn more about how you can become an ambassador for Alzheimer's prevention research.
A Partnership of Leading Health Organizations
Established and led by Banner Alzheimer's Institute, the Registry is a partnership that includes twelve leading health organizations. Meet our partners.
The Registry is led by a dedicated team with a passion for finding effective prevention methods for Alzheimer's. Meet our team.
Banner Alzheimer's Institute (BAI) is a Phoenix-based nonprofit organization and part of Banner Health, one of the largest nonprofit health care systems in the United States. BAI is helping to lead the fight against Alzheimer's through its cutting-edge studies in detection, treatment and prevention and by providing a comprehensive model of care that addresses both medical and non-medical needs of patients and their families.
The Alzheimer's Prevention Registry is funded through generous donations to the Banner Alzheimer's Foundation, with seed funding from the Geoffrey Beene Foundation Alzheimer's Initiative.